The online health community HealthMeans is getting you to think about what HealthMeans to you. This is not really a summit but rather an online health COMMUNITY. In a sense, this is the summit of all summits – a collection of prior summits in one online health community space being released by the very people who put on most all the summits – Health Talks Online.
This absolutely massive list of experts ranging from MDs, NDs, DOs, nutritionists, food entrepreneurs, health advocates, health writers, thought gurus, beauty experts, etc. You name them, that expert is here. In fact, this is not just as summit, it's a whole online community featuring thousands of health experts on a whole variety of topics. If you've got time on your hands, and want to spend a 30 days trying out the site for free you can JOIN HERE. No credit card needed to join.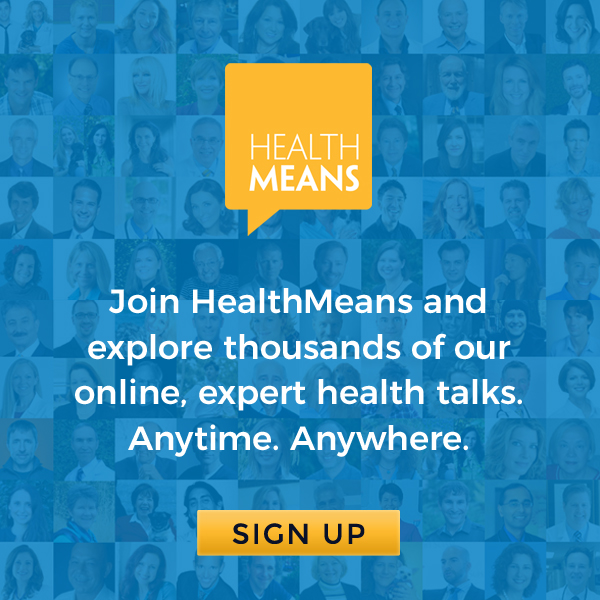 Being promoted as "The Health Community You Want to Join" – and who wouldn't? It's got an original expert line-up and online access to thousands of health experts in one place.
They are promoting it as "Fill your virtual medicine cabinet with the wisdom from such health-improving experts as Dr. Izabella Wentz, Sayer Ji, Dr. Josh Axe, Dr. Amy Myers, Dr. Jay Davidson, Sean Croxton, Trudy Scott, Dr. Joseph Mercola, Dr. David Perlmutter, Dr. Kelly Brogan and more".
Get educated, upon educated on topics ranging from Depression Sessions, Digestion Sessions, Detox Summit, Real Food Summit, Thyoid Summit, they even have health talks for your doggie.
While no "medical advice" is given in this video and weblog format, you can sample your favorite experts from around the globe.
If you want to join the community, check it out and join free HERE.
**They do say "only a select group of persons are getting this early invite, so we hope you'll check out HealthMeans (and let them know what you think!)". Not sure what the time frame or numbers are.
Review: HOT
Please follow and like us: