So you're researching how to buy an online business, which I recommend if you want to diversify your income, get some tax savings and/or fire your boss. This article will enlighten you on the best online business I've ever encountered. When I found this business, I wasn't even looking. I was already in practice, with my own online nutrition programs, CDs, Books, an Amazon seller myself, in addition to doing 2 other online supplements businesses. Does that sound like lot? It was, and let me tell you it wasn't working. At that point I had never heard of Unfranchise business and the Shopping Annuity, and you might be in the same place, until now. If you are wanting to know how to buy an online business then you must get to know these concepts, and the brilliant mind behind them.  In this article I will explore these, and even more importantly, highlight 5 Steps you NEED to follow if you wan to open an online business of your own.
JR Ridinger, the CEO of market america, is one of the world's most successful founders of online businesses. He came up with the idea of "a mall without walls" back in the 80's before the internet even existed. He is a self-proclaimed economic evangelist who wants to hand the buying power back to the people. And hand it back he has by participating in the creation of hundreds of online millionaires. JR, who has amassed a $300 million fortune of his own has a heart of gold as well as his wallet. His family business, whose executive team comprises his wife, his daughter, son-in-law, brother-in-laws, best friends, and their kids, remains consistent. This is highly unusual of online businesses who tend to change hands regularly. Market America is different. You can rely on the track record of this company to be there for you. In fact, JR bought the company back from its investors a decade ago, before acquiring Shop.com, and promised never to go public again because the distributors own this business as much as the executive team.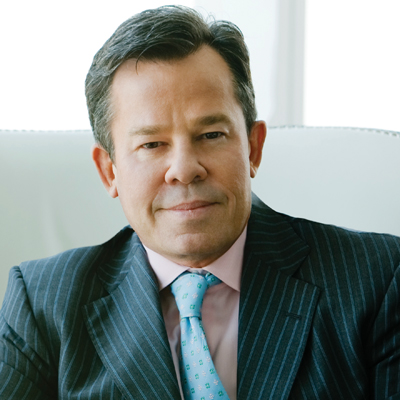 Don't take my word for it. Market America is the only company ever to have been awarded the Better Business Bureau's Torch Award for Ethics, twice. This among, all business, not just online business.
Attend a meeting. Bring your friends and acquaintances with you so they can help you decide if it's a good business plan. Watch the business presentation online. Market America is all about training its distributors. Before you by anything, get to know your business. Decide what area of the company is a good fit for you and your lifestyle. When you decide to become a business owner, you buy an unfranchise. They call it an unfranchise because it's a standardized system, like a franchise, but without the hefty start up and territorial fees. Also, it's meant to work part time, whereas, people who own retail franchises most likely spend 80 hours per week.
Market America divides their company into divisions or 'universities'. When you become an Unfranchise Owner (UFO), you may specialize in the following:

Step 2: Become a Preferred Customer
Register for a free account here – Immediately start earning cashback on products you buy anyway by purchasing from the Shop.com marketplace, or search for your favorite stores. Instead of going directly to your favorite online stores, go through Shop.com to guarantee from 1% to 50% cashback on all your purchases. If you decide to buy the business then you will also be assigned points with each purchase, which accumulate towards commission cheques.
Download the Shop.com Mobile in your App store on on Google Play. Choose the email address of your sponsor. If that's me, enter millielytle@gmail.com. It provides instant couponing opportunities, and compares the price of your desired item from one site to the next. Download it on all your devices so you always look for the S, that indicates where you can get cash back.
Your cashback continually accumulates until you spend it on the shop.com site, or ask to be paid via cheque, once you have earned over $50. Sure lots of companies pay you cashback, but none of them offer residual income for life – and wills it to 2 generations!!!! Wha??? Only Market America does that.
Step 3: Shopping Annuity
Get paid to shop for products you buy every day. Build a residual 6-figure income over time by buying groceries, gifts, clothing, household items, office supplies, tools, electronics, flights, hotels and more.  This is called the Shopping Annuity, because you are investing over time through purchases you're making, rather than savings in the bank.
Shop.com has partnered with thousands of stores you regularly shop at . You can complete the shopping assessment on how to convert your regular household shopping to income. Once you are a preferred customer, you can use this form to convert your spending to earning.
Step 4: Get a good sponsor you want to work with
If you want an online business you need a sponsor (that's where I come in :)). Online business works because you and everyone on your team are working towards one goal – As JR says, would you rather reap 100% of your effort, or 1% of 100 others efforts? You want your effort compounded, you want to benefit from the time and effort and sales other make, not just your own. This is called scale in traditional business, but leverage in an online business. No one has leverage figured out better than Market America. There are no recruitment or signup fees, meaning people don't get paid to recruit you. This means that your sponsor is actually invested in you having a successful business, not just based on you singing up.
If you do want to become someone's partner, or mine (millielytle@gmail.com), make sure you are inspired by them, will be coach-able, and attend trainings. This is meant to be a part-time business, to provide you lifetime residual income after 2-3 years, but it will only work, if you work it! Your sponsor might be in your home town, or across the country. Because this is an online business, we can be remote, and still succeed in gaining customers of your own, as well as business partners abroad.
Step 5: Register the Business
If you have watched the business plan in person or on video at least three times – and you feel excited and intrigued – have shown the plan to at least 4 of them – you might decide to open an online business of your own. The reason Market America is able to set up residual income for its distributors on shopping you already do is because of the strength of the business plan. It is this business plan that separates Market America from MLMs. Market America is an online business, based on referrals and building your business with partners, but it is not multi level, because there are no levels. Purges do not happen monthly, infact, you get to keep your volume all year or until you get paid on it.
The cost for the first year, including $500 of products is $450 – depending on your state or province. If you are in Canada or another country then rates will vary. This is an international business that is active in 80 countries. To get your business registered, Email me, and we will set up an appointment how to get you going. If you prefer to call the company then call Market America Customer Service at (866) 420-1709 and register – you can use my email to list as your sponsor – millielytle@gmail.com
I recommend taking your time to go through these 5 steps. This is not something you make a decision on in a few hours. You need time to go through each of them. I'm happy to advise you along the way.
Millennia
Please follow and like us: